Number 10 Clothing Co. LAUNCH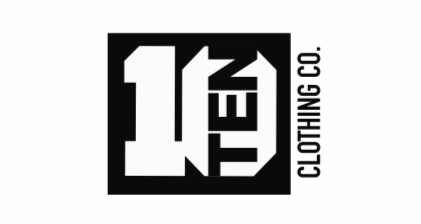 Date: 12 April, 2020 7:00 PM
Location: Logy Bay, NL
Good Morning!
We hope everyone is staying safe and well through this crazy time in our world!
As you all know, as a result of the Safety and Health Measures in place, The Ron Cadigan Foundation's 3rd Annual Hockey Tournament was required to be postponed to another date to be announced once it is safe and reasonable to take part in any such events!
We appreciate the continued support from the people in this community we call Home of Newfoundland!
However, at this years Tournament we had planned to Launch our NEW – Number 10 Clothing Co. 
Number 10 Clothing Co. was created to assist with funding our Youth Hockey Program, while also raising awareness for the foundation and our Goals!
We hope that seeing our Clothing in the community will keep people engaged with The Ron Cadigan Foundation!
100% of the Proceeds of Number 10 Clothing Co. products will be used solely to support our Youth Hockey Program!
At this time we have T-Shirts Available for – $20.00 per Shirt.
Please send any order requests to roncadiganfoundation@hotmail.com and we will fill the orders as long as supplies last! We will be doing No Contact Drop Offs to your Doors when reasonable to be sure everyone remains safe!
Payment can also be sent by EMT to : roncadiganfoundation@hotmail.com 
See Available Colours with sizes below – All Sizes are Adult – We are hoping to get kids sizes in the Future! 
Colour:Black
Sizes Available: Large – X-Large
Colour: Grey
Sizes Available: Small  – Large – XLArge – 2XLarge – 3XLarge
Colour: Blue
Sizes Available: Small – Large – XLArge – 2XLarge – 3XLarge
Check out the photos Below of the T-shirts!
Dan is Wearing the Blue, Grey and Black in X-Large
Nancy is wearing a Small Grey!
Cheers folks and stay safe!
RCF